Made in Italy
Why are Brielli quality candies?
The candies we produce, in addition to a long shelf life, have a well-defined shape which is retained over time, excellent taste characteristics and an optimal consistency (they are not sticky).
Hard candies should have a shiny surface, with an appealing gloss. Cracks, breaks and graininess must be absent.
Last but not least, an important characteristic for the quality of Brielli candies is the high percentage of sucrose compared to glucose syrup. Excess glucose could make the consistency of the candy annoying and sticky to bite.
Expertise and craftsmanship
Artisanship
We produce a big quantity of candies everyday! Checking that each temperature is just right and the expert craftsmanship of our workers are the ingredients that make our product unique. Thanks to its century-long activity, our company has been able to select the best raw materials and maintain relationships of trust with suppliers, who continuously provide us with ingredients of the highest quality.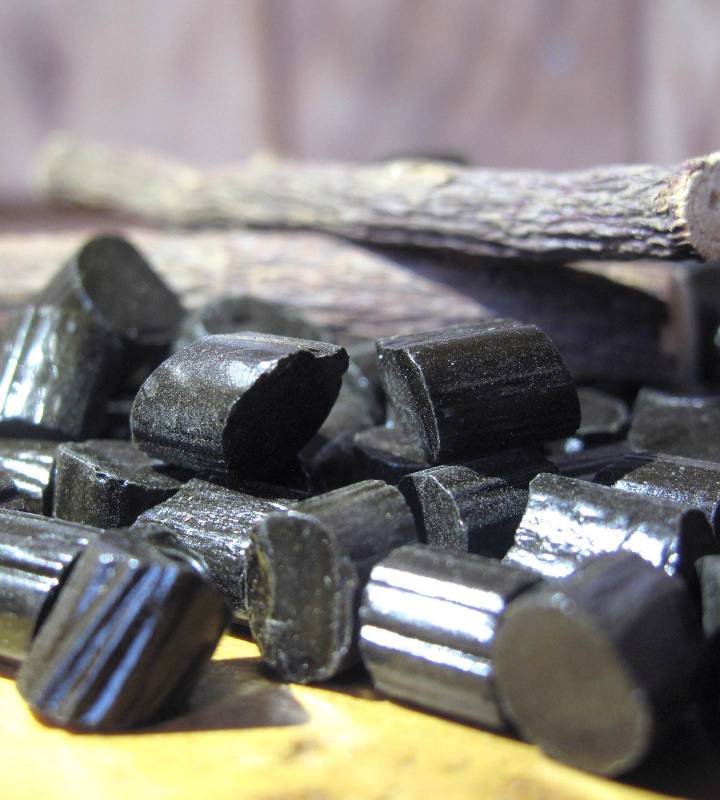 Natural ingredients and excellence
Raw materials
The use of natural ingredients, such as licorice from Calabria, fruit juices, herb extracts, honey, essential oils and speeds guarantees excellent organoleptic qualities in our products.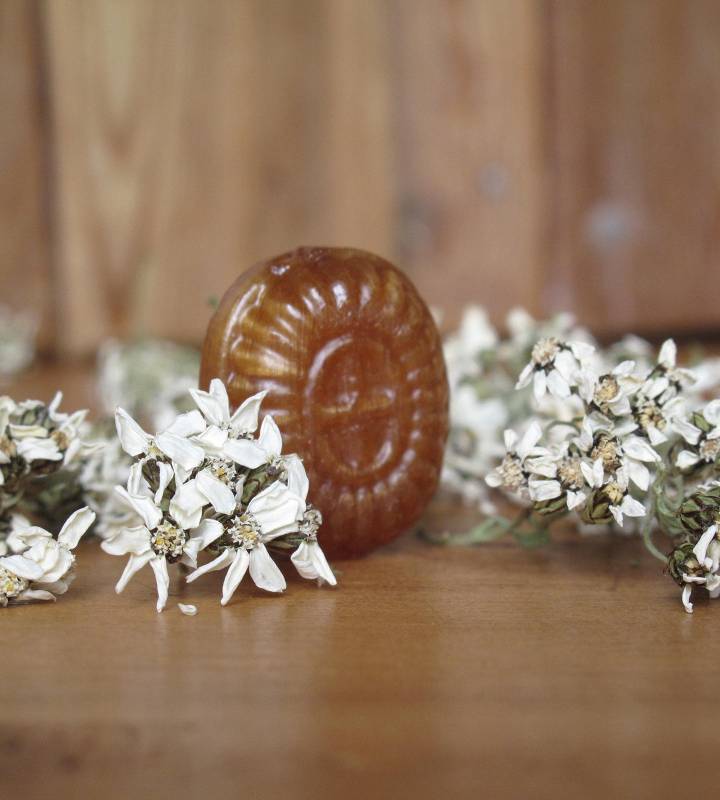 A product of our mountains
Achillea Nana
Achillea Nana, referred to as "taneda" in the Bormio dialect, is a very aromatic plant which grows at high altitude (from 2000 to 3000 m above sea level) on gravel, moraines and cliffs. The harsh environment in which this plant lives reduces its chances of reproduction. It's therefore necessary to allow the highest number of specimens to ripen the seed and to disperse it in the surrounding areas, limiting its collection. Being able to have the quantity of Achillea necessary to satisfy the production of this candy makes Brielli very grateful to the mountains and the territory where the company is located.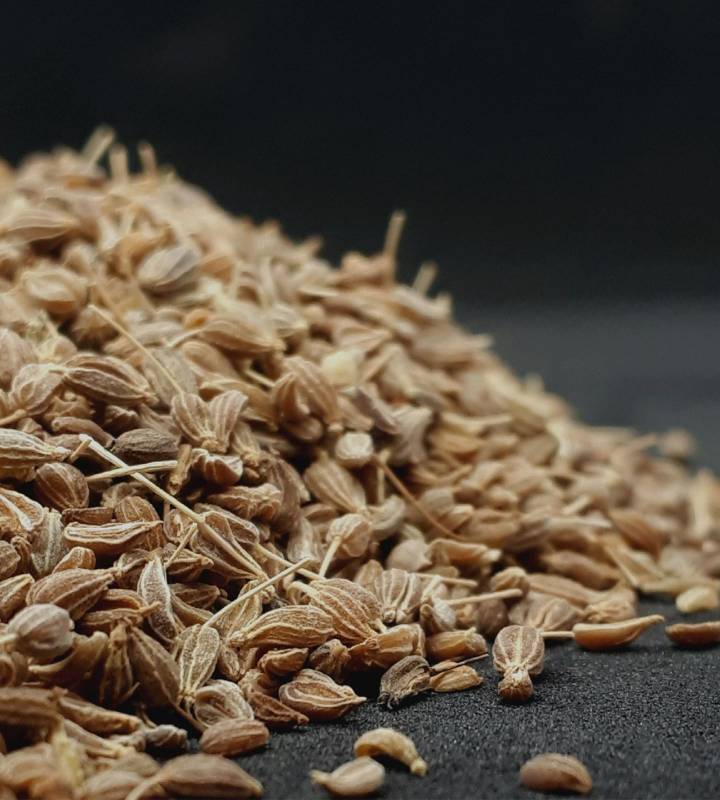 Intense flavor and unique aroma
Aniseed
Anethole is the oily substance, found in aniseeds, praised and much appreciated for its properties since ancient times. In 1543, Fuchs wrote in his Novo Erbario: "Aniseeds make the breath light and fragrant. Useful as a thirst quencher, it prevents stomach bloating. It makes women produce more milk and it stimulates lustful desire".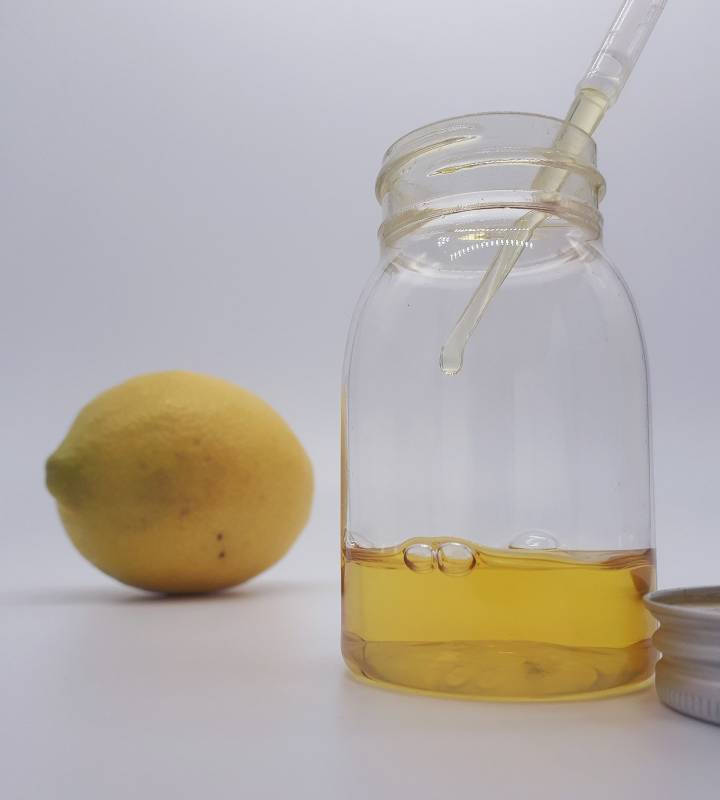 Careful selection and a high standard
Essential oils
Not all essential oils are the same and it's difficult to discern and select the best ones. Thanks to the long-term relationship with our suppliers and the high standard we set for ourselves, we can guarantee the use of the best essential oils one can find. What we consider is the excellence of the essential oil itself, which varies accordiing to the method of cultivation, harvesting and distillation.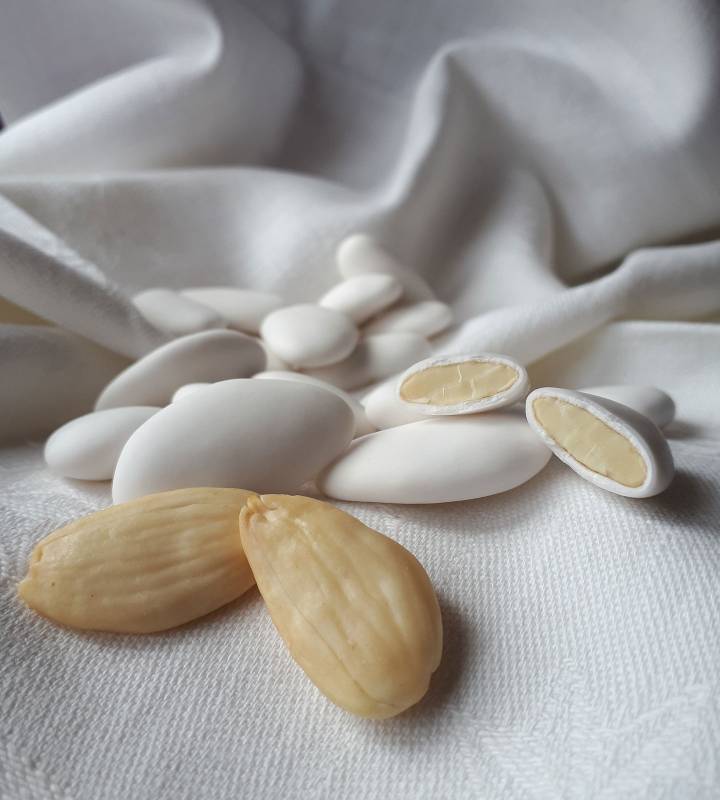 Sicilian almond from Avola
Almonds
Brielli caramelle uses Sicilian almonds from Avola to produce its renowned sugar-coated almonds. This type of almond, in addition to its flat and elongated shape, has a higher nutritional quality and a more recognizable and appreciable taste when compared to most of the Californian almonds that are easily found on the market. The latter are the almonds whose importation had been blocked by the EU in 2007 due to their aflatoxin contamination. Toxic and carcinogenic substances produced by fungi of the aspergillus species.
The Sicilian almonds used in Brielli's Avola sugar-coated almonds follow the Italian method of cultivation, harvesting and drying which prevents the growth of aflatoxin- producing fungi.
Natural low- calorie sweetener
Stevia
Stevia is used to produce a natural low-calorie sweetener. Its sweetening power is 300 times that of common sugar (sucrose) and its caloric value is zero, just like its cariogenic damage. Stevia is a plant that grows spontaneously in South America. It was called Kaa he-e by the local populations, a term which means "sweet grass". What makes stevia sweet is a couple of chemical substances found in its leaves: stevioside and rebaudioside.
Equity and social justice
Not only quality in taste, but also in principles
Let's touch on the issue of equity and social justice: the chain of compensation and the different stages in the process from manufacturers to consumers are just. The production and distribution chains, which involve suppliers, employers and employees, intermediaries and consumers, ensure a fair selling price. Brielli has been using 100% Italian sugar since its foundation in 1921.